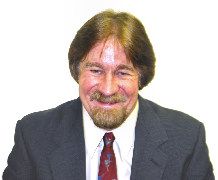 I am extremely passionate about my work. For over 25 years, I have been helping people make significant and positive changes in their lives. I specialize in the treatment of substance abuse, depression, anxiety disorders and couples' issues. I practice Cognitive Behavioral Therapy from a psychodynamic perspective. I will teach you how to analyze, question and change your upsetting thoughts, feelings and behavior. I have been acknowledged by my colleagues as
The Outstanding Provider in Colorado (EAPA)
. As I am sensitive to the need for solution-focused interventions, I will provide you direction in a warm, relaxed and friendly atmosphere which will inspire your goal attainment.  I will show you how to develop your own unique strengths, enabling you to feel more confident and optimistic. 
Training and Education
:  I am a Licensed Clinical Social Worker (applied psychotherapy) in the state of Colorado. I also have the highest level of certification as a Certified Addiction Counselor III in the state of Colorado. I have a Master's degree in Social Work from the University of Missouri and a Bachelor of Science degree in Education from Missouri State University. During my initial 8 years of professional experience, I was employed at the first program licensed by the state of Colorado to work with dually diagnosed clients, i.e. substance abusers with attendant psychiatric disorders. For 5 of those years, I also had a private contract to manage the substance abuse and mental health treatment of 150 minimum security male and female adult offenders in the Colorado Department of Corrections. I routinely take continuing education courses and read books and research studies to stay abreast of the current advances in my field.
As a seasoned and experienced psychotherapist, I recognize that my academic/professional training and competency are essential elements in assisting your achievement of solutions to your concerns.   However, I truly believe that my personal and professional life experience has been invaluable to my growth and the knowledge/life lessons I will share with you.  I have been very fortunate to have served a very diverse client population with a full range of presenting problems.  I have always taken pride in the fact that I live life to the fullest.  Travel, relationship building, swimming, SCUBA diving, skiing, snowmobiling, and music appreciation are amongst my varied interests.
CHARACTER BUILT OVER A LIFETIME
Infectious Enthusiasm and Energy
Consistently Persevering and Goal Driven
Strong Motivation to Succeed
Professional Image, Sound Integrity and Ethics
Highly Organized and Conscientious
Superior Interpersonal Skills